ABOUT WSA
APDC - Portuguese Association for the Development of Communications presents the World Summit Awards Portugal 2019 which is an initiative to select and promote the best digital content and innovative applications. It aims to make the benefits of the new Information Society accessible and meaningful for all humanity, and in particular, to raise public awareness and give deserved public recognition to the highest quality digital application based initiative.
The submissions are evaluated by the National Grand Jury, who select the 8 winners. Being nominated for this national contest means that your product is the best in the country in one of our 8 categories. All winners from this National Contest will be nominated for World Summit Award 2019 to take part in the WSA global contest.
World Summit Award is a United Nations based global awards initiative with a clear focus on digital innovation with social impact and relation to the UN SDG's.
It has been initiated in 2003 in the framework of the UN World Summit on the Information Society (UN WSIS) held in Geneva, and cooperates with UNESCO and UNIDO. The declared aim of the conference was to make Information and Communication Technology (ICT) accessible to everyone and to bridge the digital divide. The World Summit Awards (WSA) was established as a means to achieve this and has been working since then on putting the UN-WSIS goals into action.
Help us Spread the Word
Here you can find content to help us spreed the Word
The World Summit Awards are a non-monetary award system with a focus on sustainable knowledge transfer through a worldwide network. This means that winners benefit not from a one time financial reward, but a lifelong partnership and integration.
Winners of the World Summit Awards Benefits
 Invitation to the WSA Global Congress including:

Pitching seminars
5 minute pitch session in front of an international audience during the Congress
A program of especially crafted workshops for the winners
Invitation to the prestigious award ceremony and Gala night
Board and lodging for the durance of the Congress
Eye to eye exchange with speakers, jurors and international guests

Integration into a network of internationally recognized digital content developers
Access to the WSA community of global experts and industry leaders in over 180 countries
Interaction with world-renowned sponsors and partners of the WSA community
Workshops specially shaped for the winners needs
A videoclip highlighting the winners projects
Special placement on WSA website, youtube channel and social media promotion
Long-term coverage within WSA editorial channels
Nominees' Benefits
A nomination for the World Summit Award is already a win - these are the rewards:
More coverage on your product. WSA provides nominees with press templates to help them to gain the attention of national media with support of the WSA national experts
World Summit Award nominee seal to use on websites, social media channels and publications
Opportunity to receive feedback from the jurors.
Being nominated for the World Summit Award means to be the best in the respective country in one of our 8 categories. Our experience has shown that this qualification can immensely improve outreach.
Producers' Eligibility
Any company, organisation or individual from all UN and UNESCO member states are welcome to apply.
The WSA Young Innovators Award is limited to projects initiated and executed by people under the age of 26 from any of the UN and UNESCO member states.
Products' Eligibility
WSA is strictly restricted to digital applications with a strong impact on society.
Submissions for the WSA can contain mobile applications, sms based products, webpages, databases, kiosk installations, wearables, IoT etc. There is no limitation regarding the platforms or channels the projects work with.
The projects can be max. 2 years old at the date of nomination.
No ideas, drafts, demonstrations or concepts are accepted, all submitted projects must be market ready or already on the market.
WSA evaluates and highlights the content, user value and local impact of digital solutions.
HOW TO APPLY
WSA is a nomination based awarding system.

To apply, you need to complete your application, with detailed information on your product, in the 

WSA Portugal online contest platform

;
Please find 

here 

some guidelines on how you should provide this information in order to make the application easier to evaluate and process and hence promote your project the best;
This

manual

will give you a complete guide on how to submit your application for WSA 2019;
Then, if selected, you will be nominated by the 

WSA National Expert Panel

 as best national Digital Application in one of the 8 categories.
Each country can only nominate one project/solution per category.
Nominations to the international WSA are possible only through the National Expert' selection.

Through this high-level selection system, please be aware that every country has their own deadlines for the call. The generally communicated WSA deadline is the timeframe of the global call and communicates the last possible date of a nomination by the national expert panel.
WORLD SUMMIT AWARDS CATEGORIES
GOVERNMENT & CITIZEN ENGAGEMENT

services | open data | democratic participation

medical care | sport | lifestyle

knowledge | science | skills  

climate | sustainable resources | agriculture

 

heritage | entertainment | subcultures

 

SMART SETTLEMENTS & URBANIZATION

mobility |productive work | sustainable living

 

innovative services | security | finance | marketing

 

diversity | gender | justice | human rights

 

youth taking action on the SDG's | strictly for people under 26

 

WSA Young Innovators: EYA serves as the official continental qualification system for the WSA Young Innovators. Among all categories, the best 10 projects of the second jury round from UN or UNESCO countries produced by people under the age of 26 (born on or after January 1, 1993), will automatically qualify for the WSA Global Young Innovators Jury of the WSA Young Innovators Award. For more information please visit eu-youthaward.org
WSA WINNERS from PORTUGAL, Edition 2018
Os projetos portugueses vencedores da edição de 2018 do WSA demonstraram que a inovação 'made in Portugal', associada a projetos de base tecnológica, pode surgir de todos os players do ecossistema nacional, da Administração Pública às grandes empresas e startups. 

Portugal Participatory Budget, Body Interact, Smartfarmer, City Checks, Via Verde, MB Way, dados.gov e Patient Innovation foram os vencedores escolhidos pelo júri nacional, em cada uma das oito categorias a concurso, num processo coordenado pela APDC pelo 8º ano consecutivo, em 2018.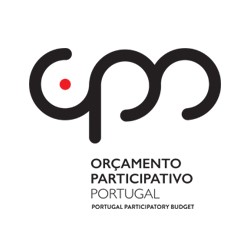 Government & Citizen Engagement - Portugal Participatory Budget
The Portugal Participatory Budget (PPB) is the first participatory budget of the world done at countrywide level, providing citizens with a webportal - https://opp.gov.pt/ - where they can propose and vote (also by free sms) on ideas for public investments amounting to 5 million EUR of the National State Budget of Portugal.The PPB portal was designed as a user-driven and interactive platform to foster the public participation and bring people closer to politics and the decision making process.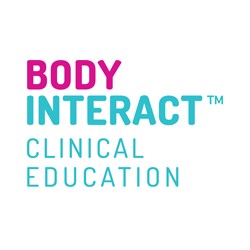 Learning & Education - Body Interact
Body Interact aims to set a new standard for medical education through online simulation-based training, reducing both education costs and the risk for fatal medical errors. Our interactive digital simulator using virtual patients to train medical professionals and students in critical decision across multiple clinical disciplines. This unique and disruptive 3D medical education accelerator combines clinical simulation with problem-based learning, decision-making training and game-design.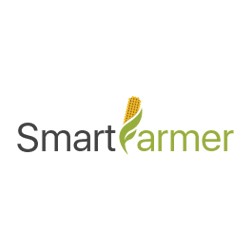 Environment & Green Energy - Smartfarmer
SmartFarmer is an electronic platform that can be accessed through a computer, tablet and a mobile application, that aims to boost agri-food circuits and proximity markets.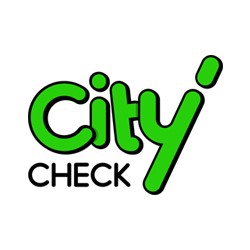 Culture & Tourism - City Check
City Check is a location-based game app that allows families to play educational and contextual games while traveling. With City Check, families have the opportunity to play games with content related to the point of interest they are visiting. This way, kids will be more interested in the trip, the whole family will be learning and having fun. It's a true 'unforgettable family experience'.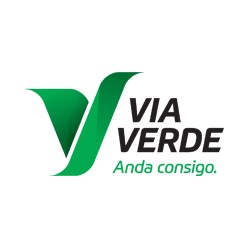 Smart Settlements & Urbanization - Via Verde Mobility Digital Ecosystem
Via Verde Mobility ecossystem is a comprehensive set of applications to met mobility needs. From the traditional transporder attached to the windshield of the car to pay motorway tolls, this digital ecosystem allows several advanced mobility services.Typically this new mobility services are 100% digital and smartphone based wich leads to a new, innovative and very convenient experience of mobility advanced services like ridesharing, carsharing, intermodal mobility planning, etc.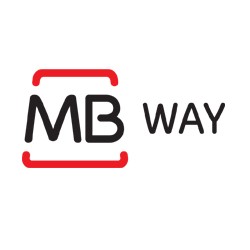 Business & Commerce - MB Way
MB WAY is the most modern and complete mobile payments service in Portugal. It's the first interbanking solution in Portugal that allows users to do instant transfers, online and in-app purchases, proxy card generation (MB NET), NFC and QR Code purchases.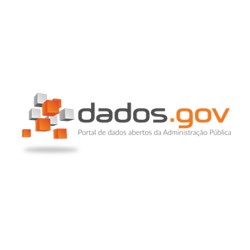 Inclusion & Empowerment - dados.gov
The Portuguese government and public entities produce a wide quantity of data that was being largely untapped, but that has the potential to be a powerful open government tool and a way of enabling citizen's engagement if made available. With that in mind, the new Portuguese open data platform, dados.gov, was made operational in May 2018, to replace its homonymous version from 2012, and to better promote transparency, accountability and economic growth.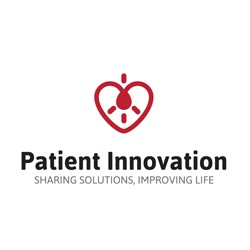 Health & Well-Being - Patient Innovation
Our research in healthcare innovation has shown that patients and their caregivers often develop innovative solutions to help them cope with their health condition, which often improve their quality of life. We established an open, free, online platform (www.patient-innovation.com) aimed at facilitating the sharing of innovations developed by patients and caregivers. More than 1500 solutions were submitted and "screened" and over 850 innovations are available to a community of 60.000 users.

Born From Knowledge (BfK)
O Programa Born From Knowledge (BfK) é um programa de valorização do conhecimento científico e tecnológico promovido pelo Ministério da Ciência, Tecnologia e Ensino Superior através da Agência Nacional de Inovação, S.A. (ANI).
O objetivo último deste programa é promover, divulgar e premiar a produção de conhecimento e inovação em Portugal, dando visibilidade ao investimento em Ciência e ao seu respetivo impacto económico e social.  
BfK AWARDS
O Born from Knowledge - Awards reconhece projetos e empresas "nascidas do conhecimento" e que mais se destaquem em atividades de Investigação & Desenvolvimento (I&D), nomeadamente colaborativa.
É um prémio especial atribuído pela Agência Nacional de Inovação (ANI) em alguns dos mais prestigiados concursos e/ou prémios de inovação em Portugal. 
Ganhar a peça de arte "Árvore do Conhecimento", da autoria do artista Leonel Moura, é sinónimo de excelência científica e de relevância social e económica. Em 2017 entregámos 12 troféus. O próximo pode ser teu!
Descobre como podes um dos vencedores BfK Awards!
Critérios de avaliação
⦁ Base científica e/ou tecnológica, ou seja, sustentada no conhecimento e/ou em atividades de I&D (preferencialmente avaliada pelo número de doutorados envolvidos);
⦁ Grau de inovação;
⦁ Relevância e grau de colaboração com outras entidades nacionais e/ou internacionais (ex.: entidades do SCTN, outras empresas);
⦁ Valorização da Propriedade Intelectual, através da proteção adequada do conhecimento;
⦁ Impacto na sociedade, nomeadamente em termos económicos, sociais, ambientais ou culturais.
Prémio
Troféu "Árvore do Conhecimento": esta peça de arte exclusiva, da autoria de Leonel Moura, é acompanhada por um comprovativo de autenticidade;
Certificado BfK Awards: assinado pela Agência Nacional de Inovação; 
Outros - podem ser atribuídos outros prémios pontuais, mediante acordo entre a ANI e a entidade organizadora de cada concurso/prémio;
JURY NACIONAL CONTEST - PORTUGAL
 

Pedro Carvalho

Altice

António Bob dos Santos

Administrator - ANI

Katiuska Cruz

Entrepreneurship and Tech Transfer Coordinator - ANI

Sandra Fazenda de Almeida

Executive Director - APDC

Rui Ventura

President - APPM

Nelson Lopes

Director - ASSOFT

Francisco Maria Balsemão

Vice President – Impresa

Alexandre Mendes

Executive Director - Investe Braga

Carlos Cerqueira

Innovation Director - IPN

Pedro Esteves

Executive director Marketing - FutureCast Lab - ISCTE-AUDAX

Ana Gonçalves Pereira

Head of Employer Branding - Jerónimo Martins

Ricardo Tomé

Coordinating Director -  Media Capital Digital

Isabel Borgas

Head of Corporate Communications & CSR - NOS

Vasco Teixeira-Pinto

Partner Digital - NOSSA

Ricardo Zózimo

Assistant Professor of Management - NOVA SBE

Miguel Fontes

Executive Director - Startup Lisboa

Fátima Cardoso

Product Manager & Vodafone Power Lab - Vodafone Portugal

Roberto Carneiro

National Expert - WSA